"And his meat was locust and wild honey"​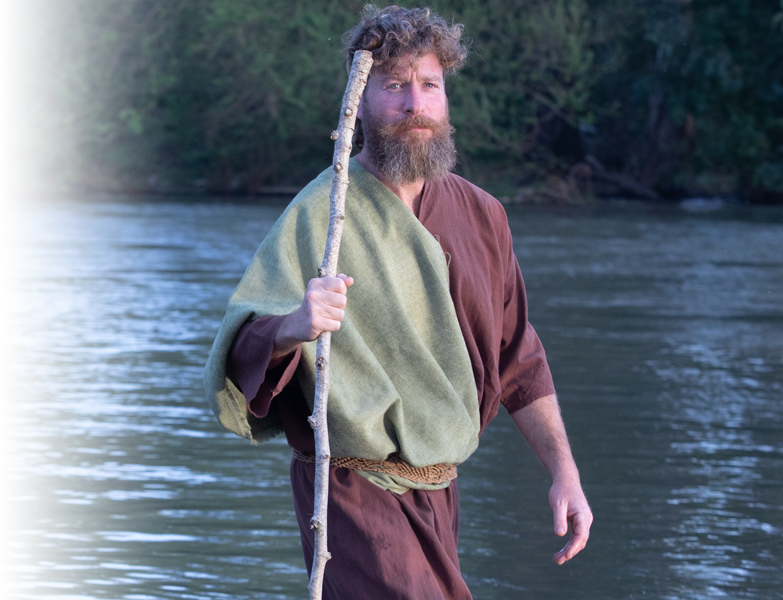 Many years ago, in Israel, on the banks of the Jordan river, John the Baptist lived and ate natural healthy food: "his food was locust and wild honey…" as it says in the Matthew 3:4. Today, it may seem unusual to consume these winged creatures; yet, their nutrients have been hidden for thousands of years in the Middle East, where locust have been eaten fresh as a food source, or dried and stored for leaner times.
Now more than 2000 years later, in the same area just miles from where John the Baptist lived, the first commercial locust farm in the world was established—producing a variety of delicious products from one of the most fascinating insects on the face of the earth.
Unbelievable yet true, the locust is one of the most efficient and nutritious sources of protein God and nature have ever produced:
Our locust-based products are delicious and have a mild and neutral flavor profile that are finely blended with other biblical ingredients, making them easily adaptable for an array of different food products. Our wide assortment of locust-based products include our protein powder, protein enriched meats, nectars, chocolate, energy bars and so much more. The possibilities are endless with our products and our passion lies in delivering premium and unique products to our customers for generations to come.
Our Biblical Protein products are sourced from the finest farm-raised locust from Hargol FoodTech, an Israeli start-up company who was the first in the world to commercially raise locust based on their unique and innovative growing methods and technologies.
We are excited and honored to introduce our new and revolutionary: Israeli locust,honey and biblical ingredients energy bars. We invite you to be one of the first to experience this healthy, environmentally friendly treat, and be part of the thread that connects 2000 years of history to John the Baptist. Sourced from the banks of the Jordan River in the Holy Land of Israel Biblical Protein was created—a modern day biblical experience you will never forget.
In the year 2020, where knowledge is doubling every 12 hours, we are learning hidden mysteries in God's creation as we continue to discover the never-ending depth of His creative power.